On July 29th and 30th, the Sleeman Centre in Guelph, Ontario was at the heart of a weekend of non-stop, thrilling action! The Canadian National Pickleball League (CNPL) made its historic debut, with its first regular event of its inaugural season, which has stirred a wave of enthusiasm among pickleball lovers across the country.
Ricky Liorti hands-on as an owner and hypeman for the Toronto United PC
With attendees and athletes travelling from all corners of Canada to be a part of the season opener, the Sleeman Centre was completely transformed and served as the perfect arena for pickleball gladiators. It was an excellent way to showcase the small city where most of the CNPL team lives.

The two-day spectacle began with an explosion of energy and optimism. Eight teams – East Toronto Smash, Rocky Mountain Rush, West Coast Wolverines, Southwestern Ontario Brewers, Prairie Pronghorns, Toronto United Pickleball Club, Montreal Lions, and Northern Rollers – clashed paddles in the quest for pickleball glory.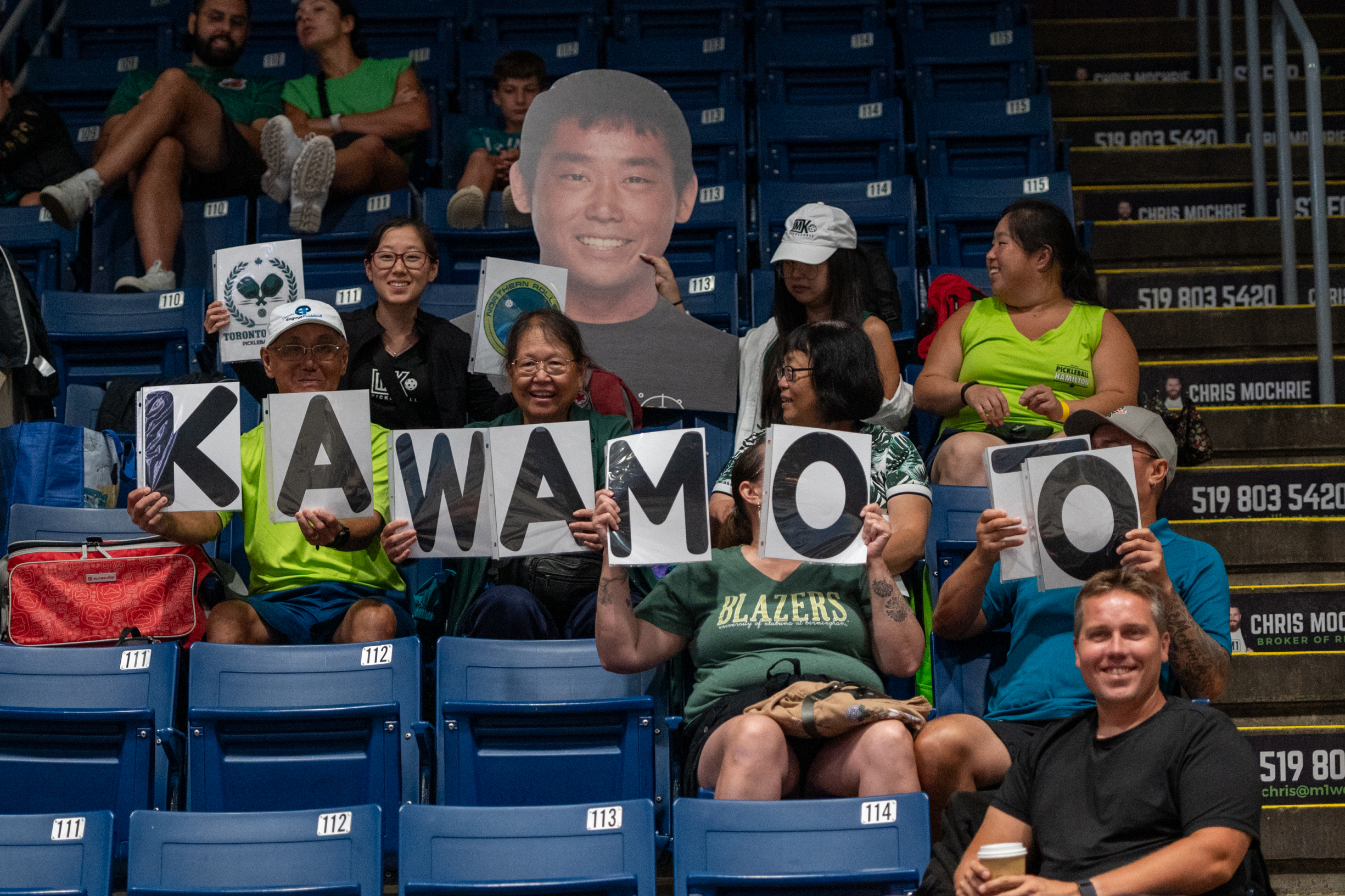 Anyone else surprised Jess & Matt Kawamoto brought their own cheering section?
The inaugural event wasn't just about the games, there was an air of camaraderie that permeated throughout the venue, with players and fans alike revelling in the joy of this sport. Indeed, this is the true spirit of pickleball – a game that brings people together, inspires athletic prowess, and fuels friendly competition. 
This event was a showcase of raw talent, strategic gameplay, and unwavering teamwork. When the dust finally settled, it was the East Toronto Smash that emerged victorious, with the West Coast Wolverines and the Rocky Mountain Rush hot on their heels.

The East Toronto Smash living up to their team name by going undefeated day 1!

As we bid adieu to the Sleeman Centre and the unforgettable memories it hosted, pickleball fans need not despair. The action is far from over! The next leg of the CNPL is set for September 2nd and 3rd at the Expo Centre in Edmonton.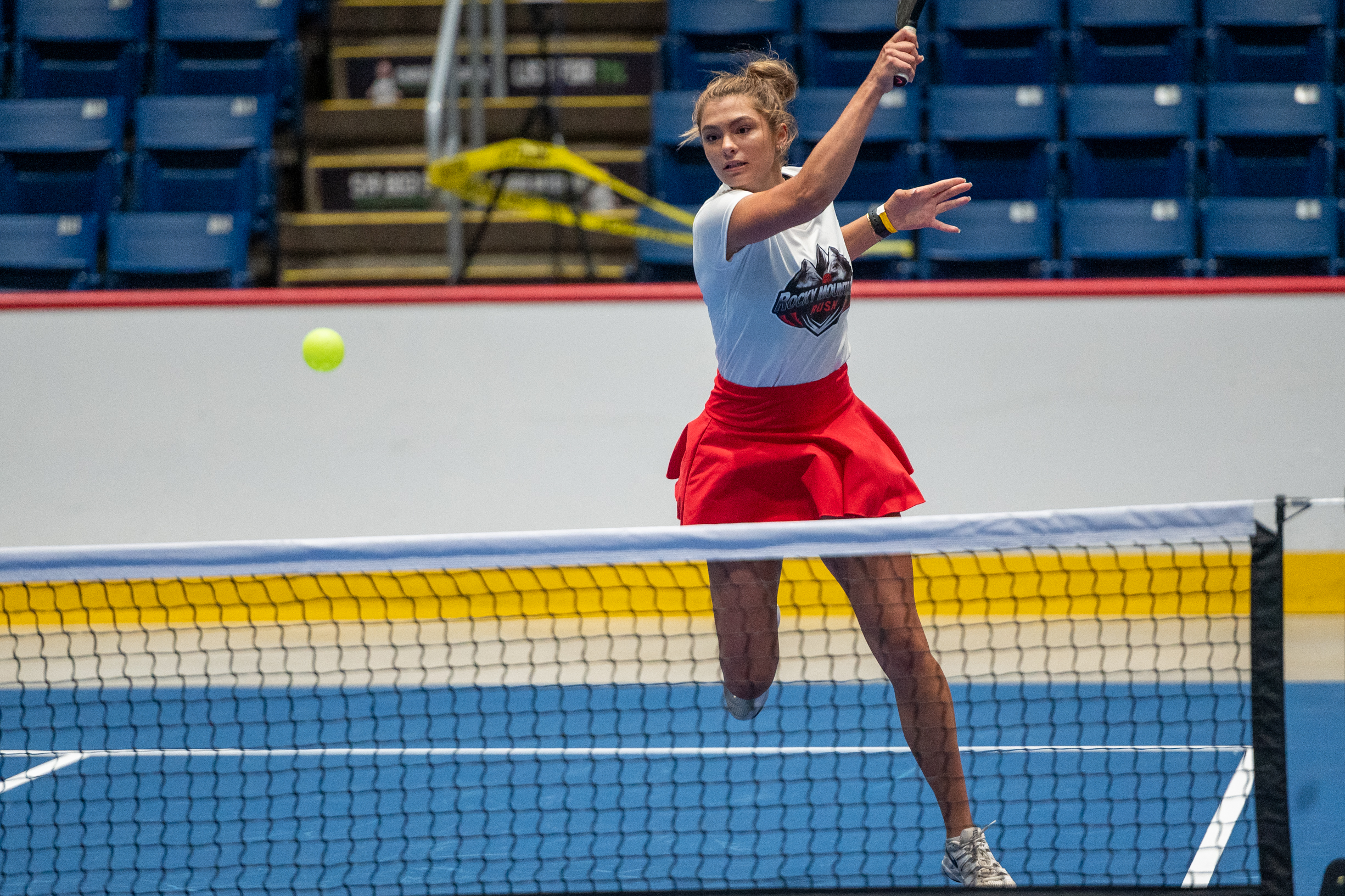 Players like Alex Walker of the Rocky Mountain Rush (pictured above) and other West-based teams will have "home court" advantage in the Western Split in Edmonton September 2 & 3
The stakes are high and the anticipation even higher, so mark your calendars, pickleball enthusiasts! The CNPL juggernaut is rolling across Canada, and it's showing no signs of slowing down. Here's to celebrating our nation's love for pickleball, and to many more thrilling matches ahead! CLICK HERE TO SEE A RECAP VIDEO OF THE CNPL INAUGURAL SEASON OPENER